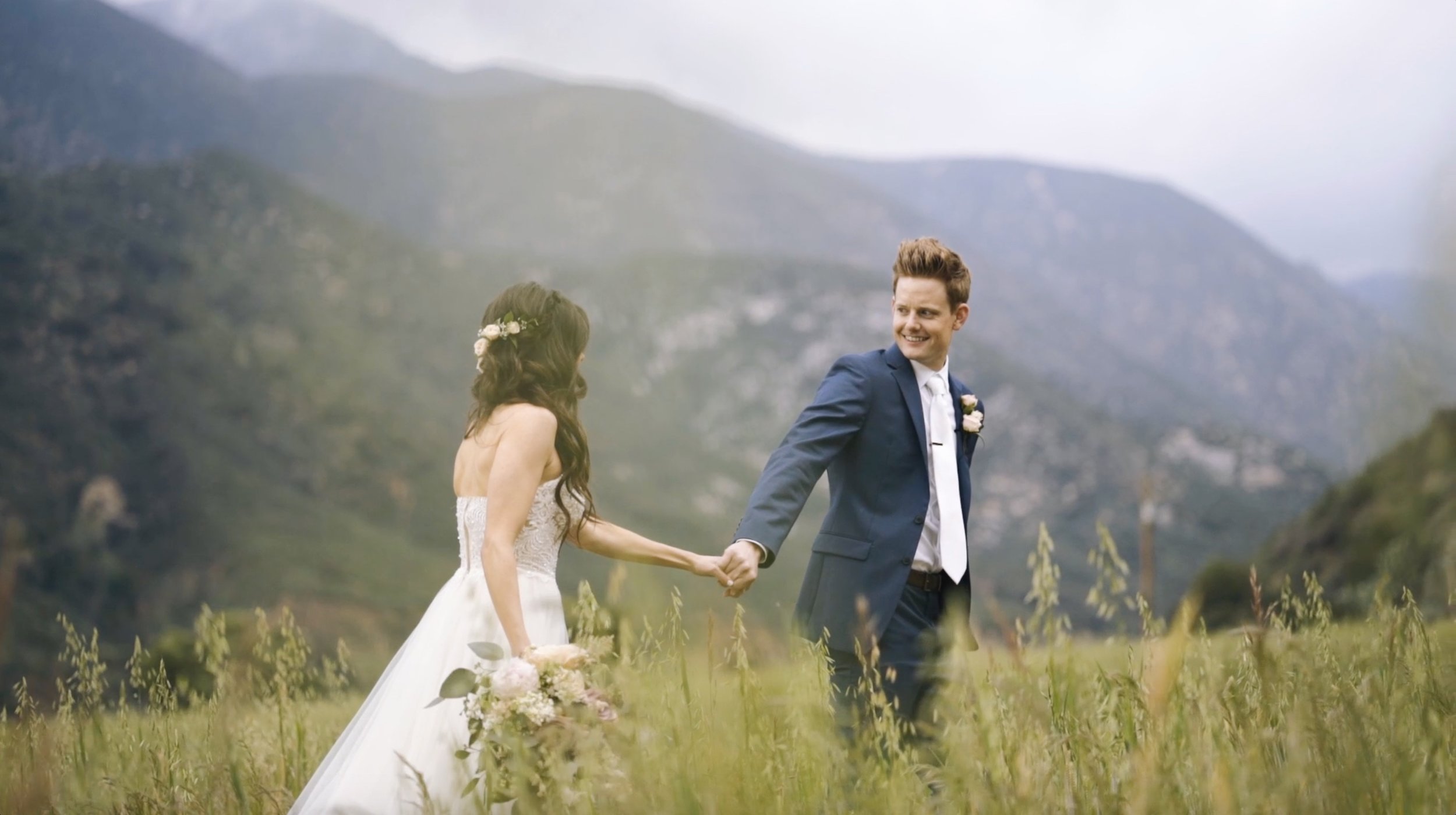 1. INCLUDE GOD FROM THE BEGINNING
Jeff and I got so stressed in the beginning with trying to find a venue in our budget that would work for the amount of guests we thought we would have. It was overwhelming and to be honest, I told Jeff I thought we should just elope. As we were scouring the Internet one night, I felt the Holy Spirit tugging at my heart. "You haven't included me." I shared this with Jeff and we both stopped what we were doing and began praying. It was in that prayer that the Lord gave us specific direction. I'm talking He gave us the name of the city to where we should look for a venue. If you want a more in depth story here is my blog post on this miracle. But the point is, invite God in from the very beginning and He will direct your steps!
2. PLAN THE WEDDING TOGETHER
You might be the girl who was planning her wedding since the moment you could play dress up or you might be the guy that just "doesn't care", but one of the coolest experiences for us, was that we made our choices together. Sure there was compromise (I can get carried away with gold) but in the end, people kept telling us, "we see you and Jeff everywhere." The celebration was a reflection of our new lives as one and that is a special experience.
Even if you know this in your head, put extra safeguards around this for your heart. It can be easy to get caught up in the wedding and without realizing it, you have stopped dating and working on your relationship. Have a mentor that holds you accountable, definitely DO Pre-marriage counseling, set dates that are just for you two, and check in with each other on a personal level.
Don't listen to the wedding dress shops and the venues and the wedding planners—you don't need a year to plan a wedding. We planned our wedding in 4 months because we wanted to start our lives together. You don't need to put your lives on hold or compromise your purity because you want the perfect flowers or venue or you want to please everyone in your family.
Seriously. You can't. Focus on your future spouse, because in the end it is about you two.
I made the mistake of pushing off small tasks, which made us cram a lot of little things in two weeks before the big day. You are going to want wedding week time with family and friends that are in town. Take the small tasks off your plate early!
7. CREATE A SHOT LIST OF PHOTOS YOU WANT
Speaking of delaying small tasks….I wish I had done this. I had it "in my head" but when it came to the day, things were happening so fast that a lot of what I had in my head was lost.
Think about the people you want to hold you accountable, to do life with you, who are going to be there for you through your marriage. Being a member of a bridal party is a big job. Also note, sometimes it's ok to not ask someone who you know is in a season of life where they would be overwhelmed. Just have a conversation with that person so they know you care and understand it would be unfair to put such a burden on them.
This is what your bridal party is for (and also why you want to be sensitive to the seasons of life people might be in!) They want to help you, so get good at delegating! We both talked about how we wouldn't have gotten through our wedding without our bridal party. It was like we had a troop rallying around us, cheering us on, selflessly helping us…they were in it.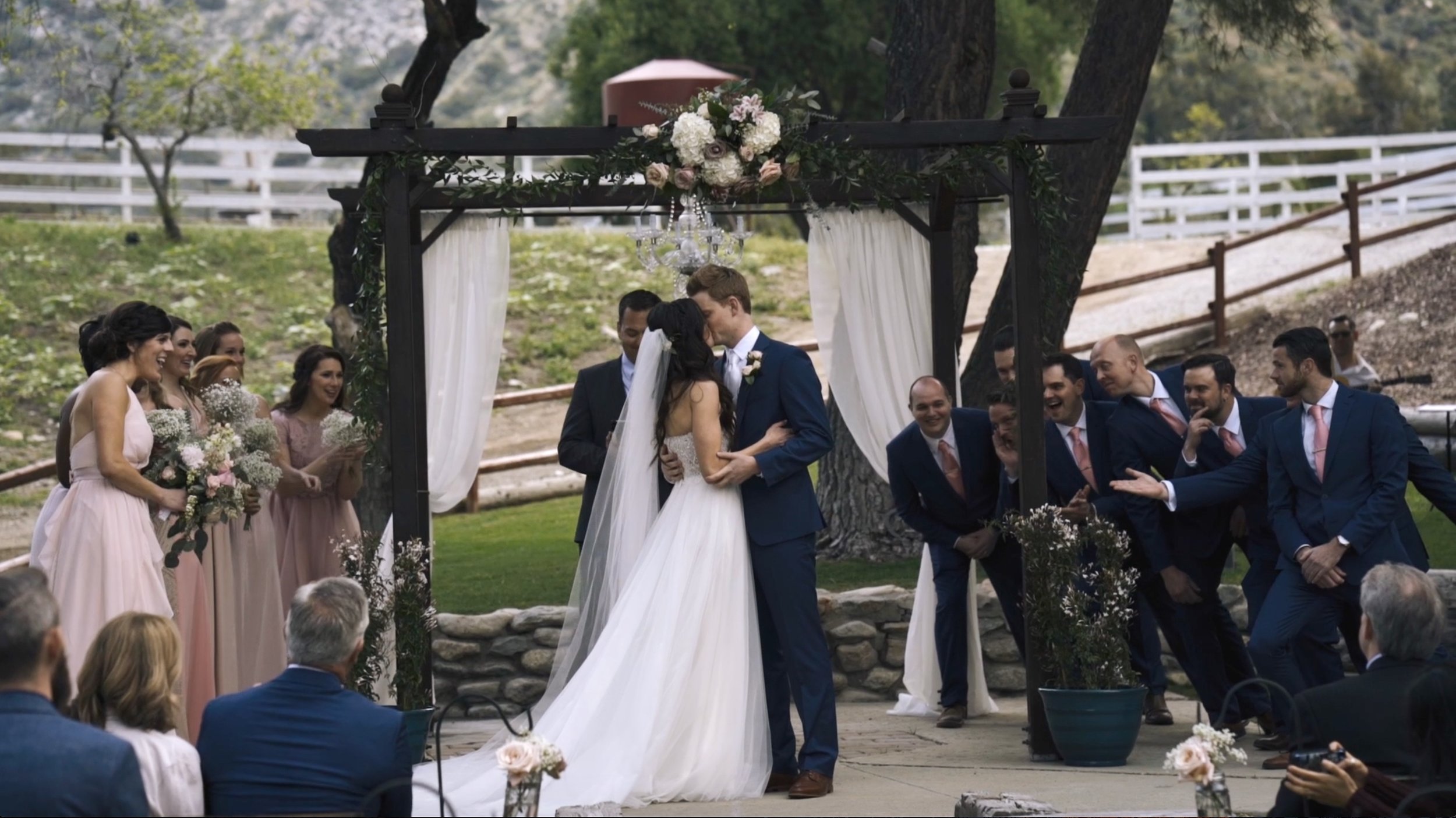 10. LET YOUR BRIDESMAIDS CHOOSE THEIR DRESS
I highly recommend this. As women, our bodies are different, and the dress that looks good on one girl might not look good on another. Plus it stinks to have to spend so much money on a dress that you won't wear again! I gave my girls a color palette and told them I wanted it to be long. They chose dresses that were unique to them, which was special to me.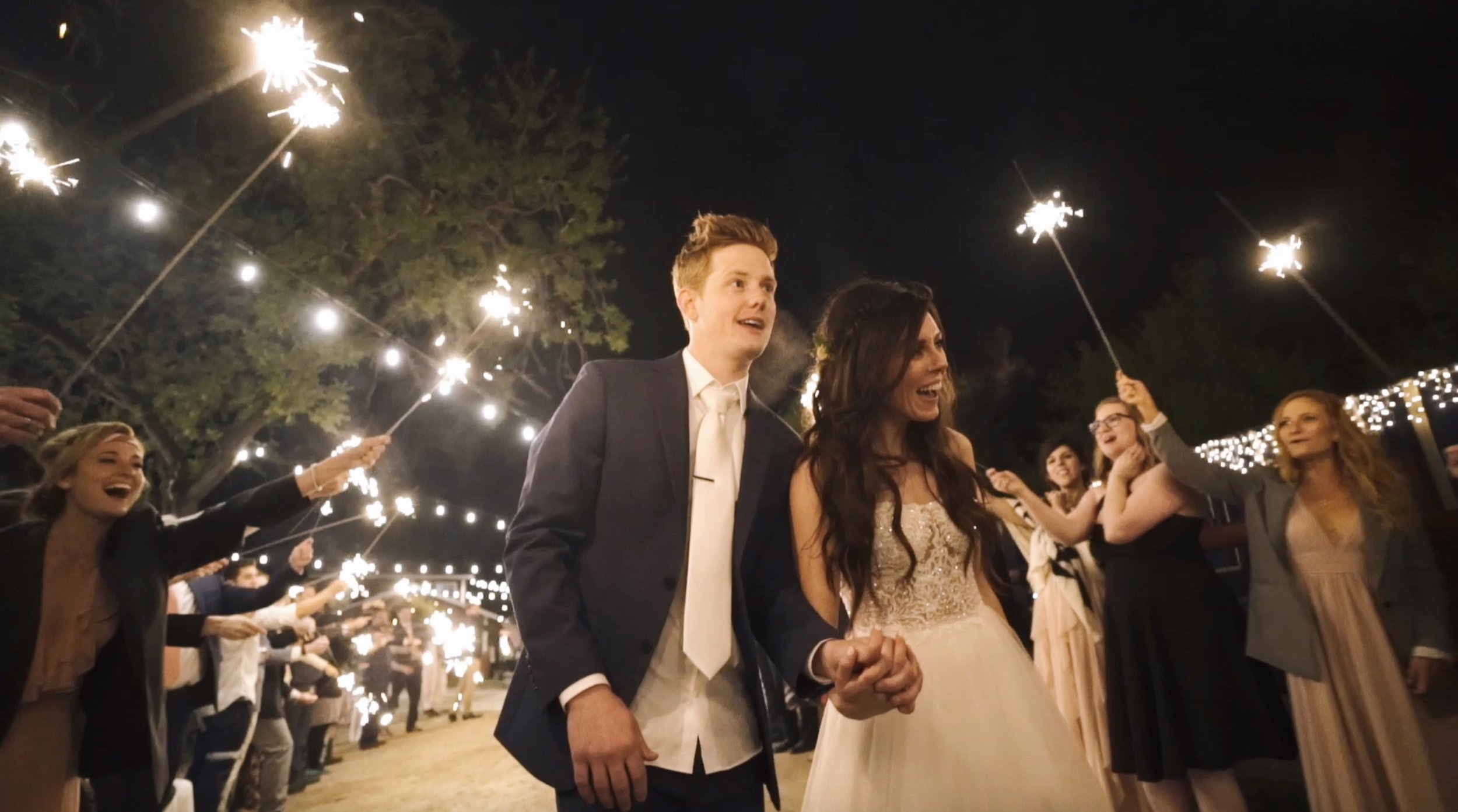 11. IF YOU CAN HELP IT, DO NOT LEAVE RIGHT AWAY FOR YOUR HONEYMOON!
Weddings are emotionally, physically, and mentally exhausting. Give yourself at least an extra day to not have to rush off to the airport and be on an agenda. Process the magnitude of this event, enjoy each other (you probably won't have seen each other alone the week prior), give yourself time to breathe and relax!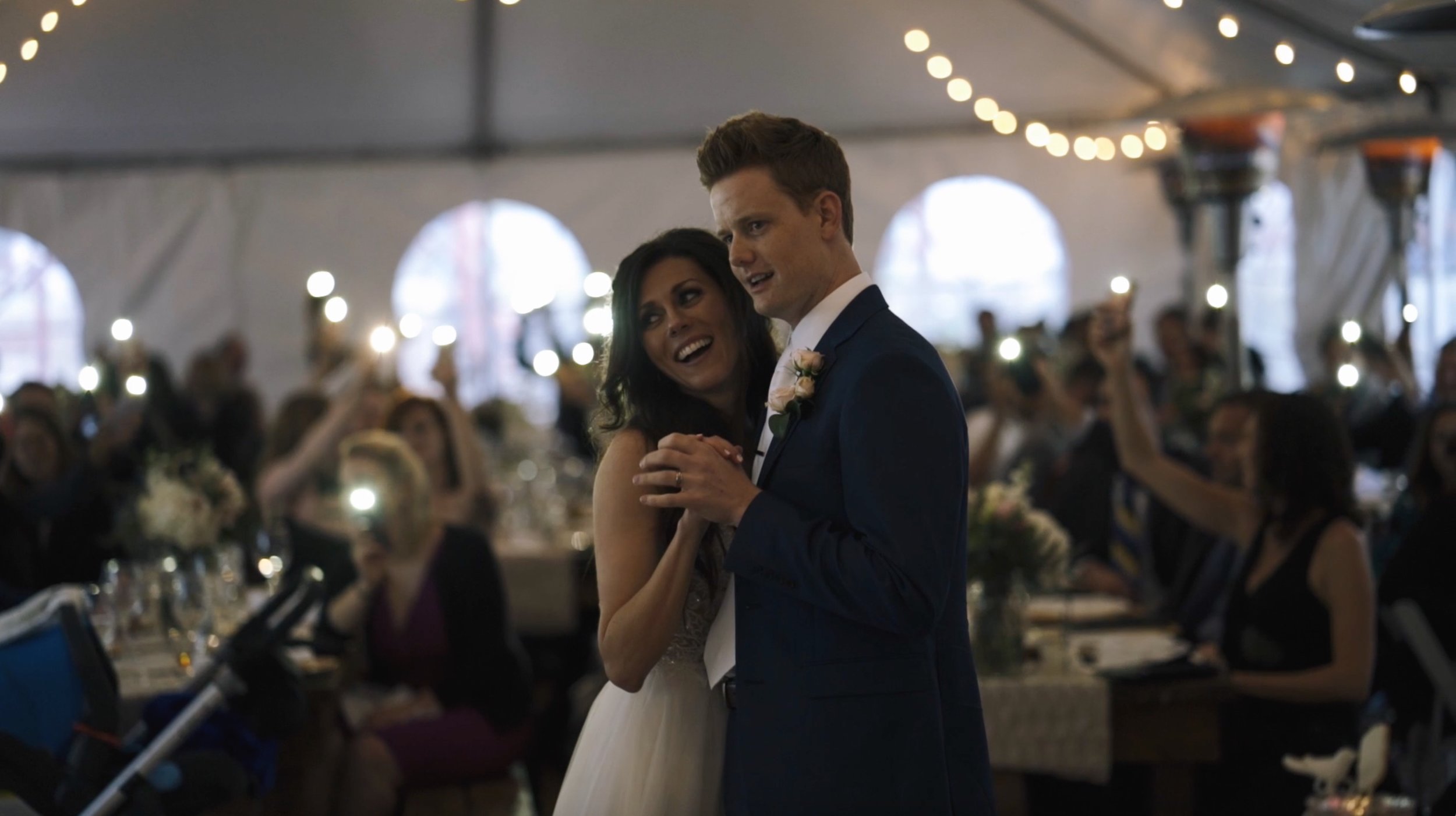 12. DO A WEDDING VIDEO AND HIRE OLSEN MEDIA!
We happen to agree especially with that last point!
Share this with anyone who is planning their wedding and could use some quick tips! Also, click below to check out their incredible wedding in the California mountains: